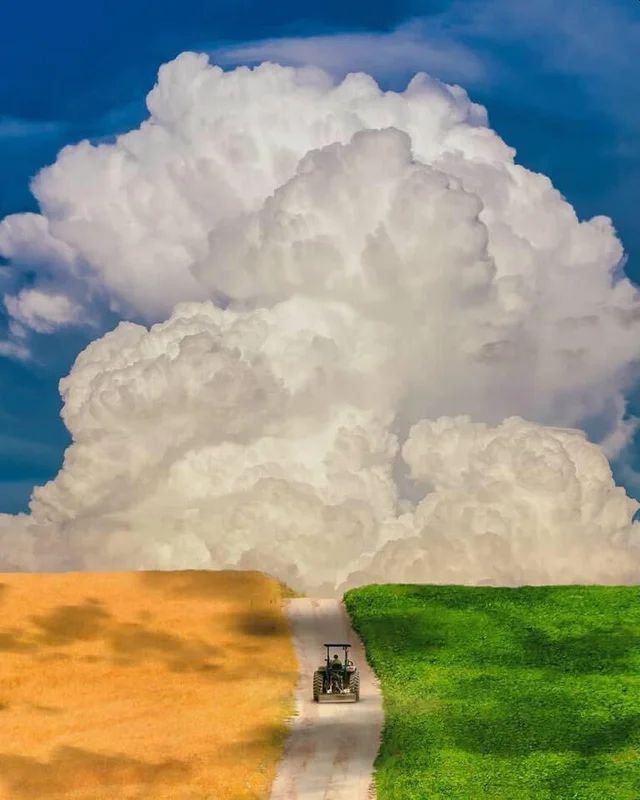 which affects climate more the tractor? the grass eaten by cows that fart?
water vapor is THE BIGGEST CAUSE of climate change like helloooooooooooooooo carbon dioxide is like 4/10,000ths of the atmosphere
why do people want to control climate?
it makes NO SENSE
TO CONTROL CLIMATE YOU HAVE TO DEAL WITH 100% OF THE ENTIRE ATMOSPHERE
Nitrogen - 70% - air
Water vapor - up to 4% ALWAYS CHANGING CLIMATE - air - 10,000% more than CO2
Carbon dioxide - .0004th - AIR DOES NOT FORM BLANKETS that get stuck falls back to Earth daily, feeds plants, duh
Methane - .0000018th of the atmosphere - add all cow farts it becomes .000001801th of the atmosphere
We do not live in a green house.
CLIMATE CHANGE IS A BIG FAT LIE TO GET YOU TO HAND OVER YOUR VOTE TO PEOPLE WHO WILL KEEP SUCKING YOUR ENERGY
give it up
take your energy back from eco-loons and eco-Nazis
copyright 2019 Kenneth Wegorowski